How might the genesis of contemporary art production in Iran be defined? And why is this question so significant and interesting, especially in relation to art in Iran? These questions have long intrigued me. Through research and, above all, through interviews with artists, theorists, and people involved in cultural production within Tehran's art scene, I have gleaned many important insights and findings over the years, some of which I had an opportunity to publish in 2017. Further research and conversations with people in Tehran, who generously shared insights into their work and their thinking, have led to this online publication, which attempts to outline the genesis of contemporary art in Iran from the viewpoint of conceptual artistic strategies.
The framework for the texts assembled here is the thesis that new art — "honar-e jadid" in Farsi — which began to emerge in Iran in the mid-1990s and is characterized in particular by conceptual artistic strategies and the use of new media and formats, has had an enduring impact on contemporary art in Iran today. The term "honar-e jadid" (new art), may be somewhat indeterminate, yet it affords a considerable openness when approaching this nexus of topics and is intended to function here as a catch-all term for various experimental tendencies in modernist and contemporary art in Iran. On the one hand, it is used by art historians and theorists such as Ruyin Pakbaz as a synonym for "modern" and "contemporary art" and does not denote any further genre-specific delimitation. On the other hand, in the early 2000s, the term was employed by exhibition organizers as a synonym for "conceptual art," and in 2016 the renowned Iranian art journal Herfeh: Honarmand devoted an entire issue to honar-e jadid, which in effect addressed conceptual art and artists working in a conceptual vein in Iran. In my conversations with gallerists and artists in Iran, the term also frequently appears to designate contemporary art that moves beyond the classical art genres of painting, drawing, sculpture and, to a certain extent, photography. It encompasses new, conceptual approaches that embrace the expansive and interactive format of installation and, to a lesser extent, performance, as well as video and other digital media.
In approaching the topic of "new art" and its strategies in Iran, we primarily focus on the medium because artistic media and the specific possibilities they offer artists, including political and theoretical ones, have played an important role in the history of modernist and contemporary art in Iran. Art historian Helia Darabi comments on this: "In my view back then [in the late 1990s] it was the media. Even if I initially stated that the medium alone is not enough to really understand contemporary art, we are also aware that all media in a sense convey their own message and that changes when the media change." Looking further back, to the 1960s, artists of what is known as the Saqqa-khane school deployed abstract painting and sculpture as vehicles for specifically Iranian art, while photography, which, after some rather singular experiments by artists such as Ahmad Aali in the 1960s and 1970s, culminated above all in the documentation of social milieus, the Iranian Revolution (1979), and the Iran-Iraq War (1980–88), as for example in Kaveh Golestan's oeuvre.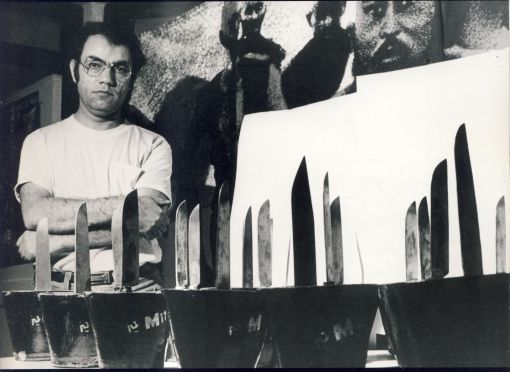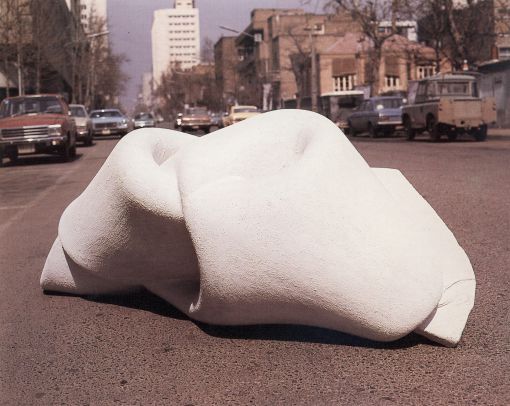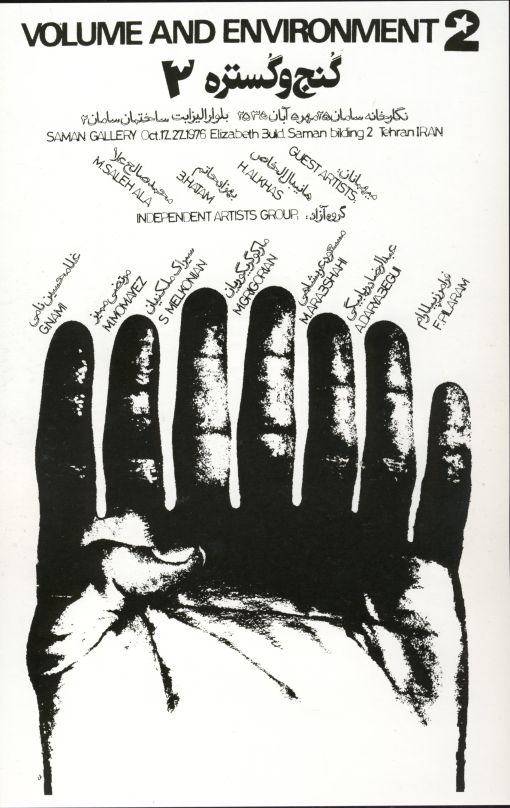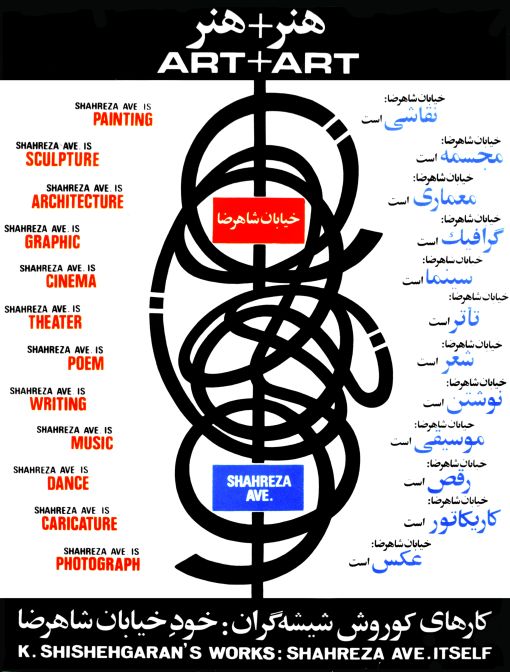 The new possibilities that emerged as a result of adopting a conceptual approach and using the medium of installation became apparent in the 1970s in exhibitions by the Independent Artists Group — Guru-he Azad in Farsi — that brought together several Iranian avant-garde artists — all men — from that era. They worked in a range of media and displayed conceptual pieces in the group's exhibitions. In this way, they may have been attempting to connect with the contemporary art scenes in Western art powerhouses like New York and London. However, in the process, they also held a mirror up to the mannered modernist tendencies — that they themselves had decisively shaped as individual artists — that existed within the commercialized Tehran-based art scene of that period.
While the efforts of the Independent Artists Group can certainly be viewed critically, especially against the backdrop of the ruling Pahlavi dynasty's massive support for artistic activities, which most of the group's artists benefited from, the first exhibition of more recent conceptual trends was held in 2001 in a somewhat different context. Entitled Conceptual Art. The First Exhibition of the Iranian Conceptual Art, the show also determined the term used to designate the art presented. Although this exhibition was also state-sponsored — it was held at Tehran Museum of Contemporary Art (TMoCA), which had opened in 1977, shortly before the revolution, and was subsequently run by the Ministry of Culture and Islamic Guidance of the Islamic Republic of Iran — it was shown at a time when the art scene was beginning to open up internationally again, also at an official level.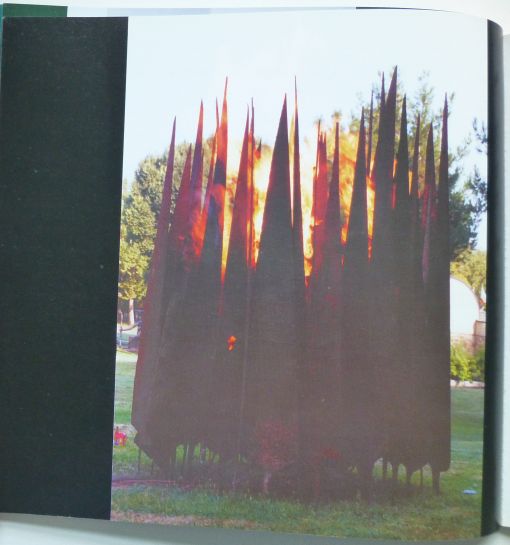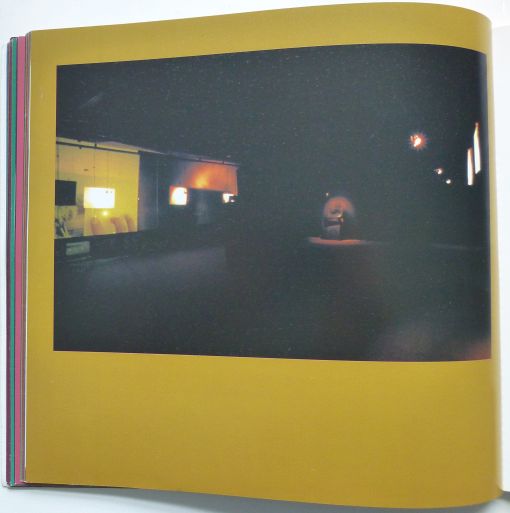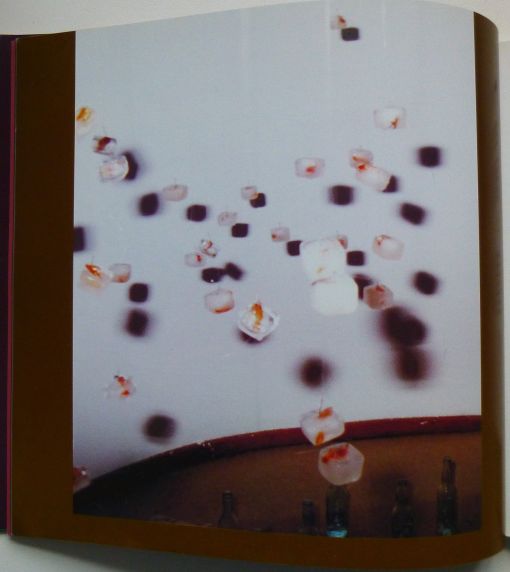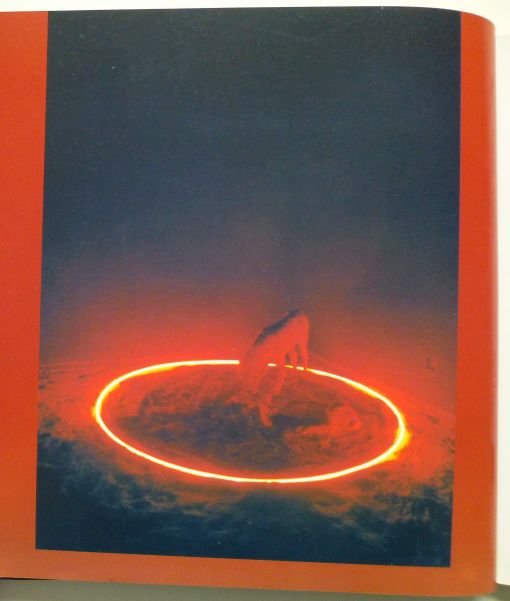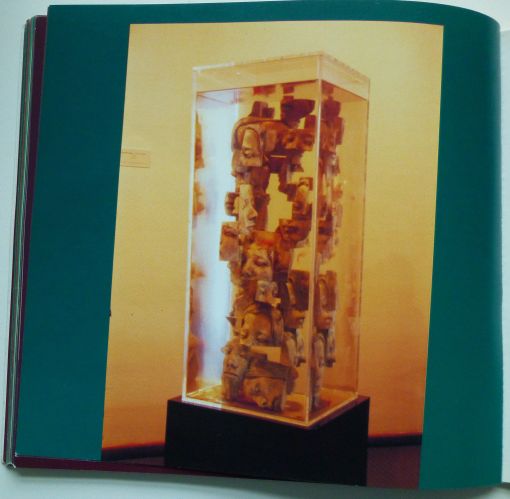 Everything was on the starting blocks; after a period defined by war and enormous politically imposed restrictions, much now seemed possible again. Although the quality of the works shown at TMoCA was often criticized, the museum's influence as a platform for artists, who were often very young at the time, and the exhibition's impact on an entirely new generation of artists cannot be overestimated. Many of them, including Neda Razavipour, Jinoos Taghizadeh, Bita Fayyazi, Shahab Fotouhi, and Mahmoud Bakhshi, were just beginning their careers. The "new art" encountered a young generation of artists who were looking for different ways of expressing themselves that would do justice to their complicated lives and experiences of revolution. Further exhibitions at the museum followed, subsequently labeled as honar-e jadid.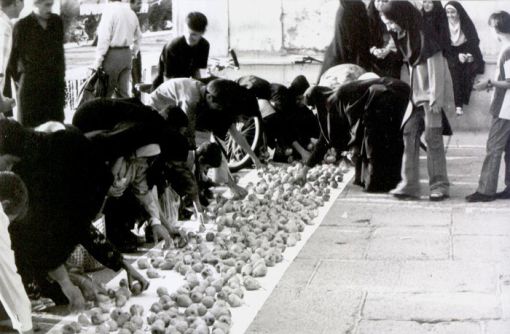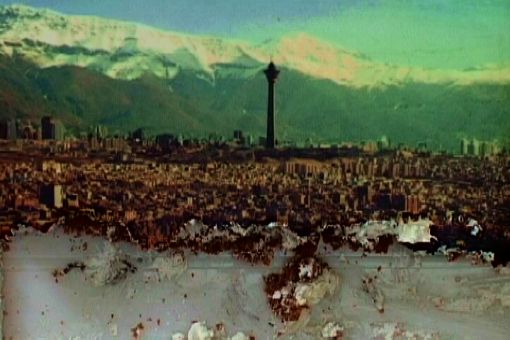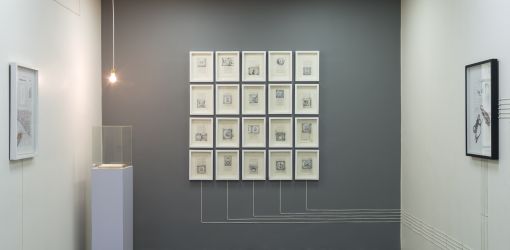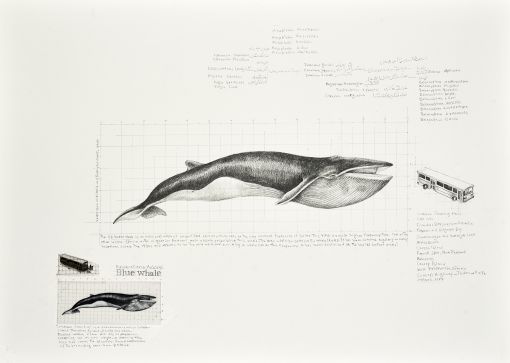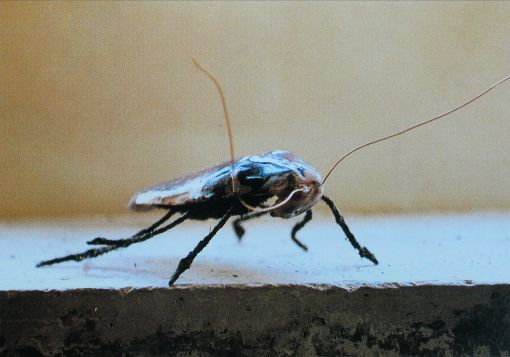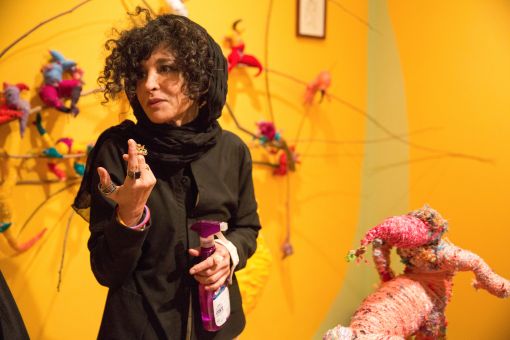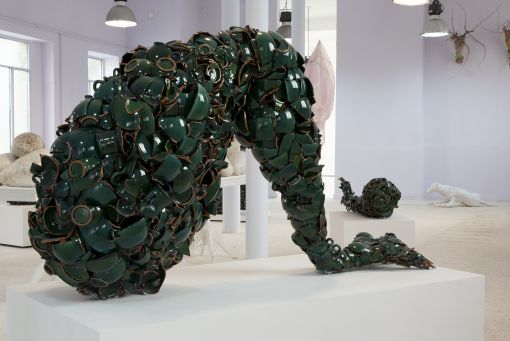 Two galleries, however, had a greater influence on young artists: the Azad Art Gallery, still run today by artist Rozita Sharafjahan and her husband Mohsen Nabizadeh, and 13 Vanak Street, the gallery run by artist, collector, and patron of the arts Fereydoun Ave until 2007. These venues were spaces where artists could try out and show new strategies. Nazgol Ansarinia, for example, presented the exhibition Untitled (Do Not Give Your Opinion) at 13 Vanak Street in 2006/07, reproducing religious slogans from the city walls around Tehran and shifting their meaning within the gallery space.
A further example is Neda Razavipour's exhibition Self Service at the Azad Art Gallery in 2009. Here, calls for the audience to cut up Persian carpets resulted in what could almost be read as a violent act of dismemberment, mirroring a propensity for violence to visitors who played an active role in the exhibition as the year dubbed the Green Movement unfolded. However, supporters of official, propagandistic art were well aware of the social and political potential inherent in these new approaches. As a result, the "new art" — in this case, primarily installations — continued to be shown in exhibitions, for example at the state-run Saba Cultural and Artistic Institute.
How, then, did conceptual approaches influence the development of contemporary art and the art scene in Iran? Direct references to conceptual art in the Western art historical canon were made by both the Independent Artists Group and the Conceptual Art exhibition at TMoCA in 2001, which included a translation of art critic Roberta Smith's seminal essay "Conceptual Art" in its catalogue. However, I am not primarily concerned with this all-too-specific reference, but rather with the assumption that conceptual art or conceptualism in a broad sense has become the foundation and modus operandi of contemporary art production per se, all over the world; an assumption that Smith summarized in 1999 in an article in the New York Times: "It [conceptual art] is the shifting terra infirma on which nearly all contemporary art is built — and a crucial factor in the increasingly globalized art world." In the same year, the exhibition Global Conceptualism: Points of Origin, 1950s–1980s at Queens Museum in New York sought to shatter the West's monopoly on conceptual artistic strategies, in the process disrupting the notion of a historical conceptualism situated solely in the West, and to highlight the simultaneous unfolding of many different developments, for example in Japan, Latin America, the United States, Eastern Europe, and South and Southeast Asia. However, the artistic movements outlined in the catalogue, as well as the individual examples of influential artists working conceptually between 1950 and 1980, also demonstrate how independent these artists were in their practices from the notion of a Western center of conceptual art, and reveal how the artistic strategies they deployed were adapted to their respective social and political contexts.
What am I referring to when I talk of conceptualism as the modus operandi of contemporary art conceived in global terms? In his introduction to the slim 2012 volume Moscow Symposium: Conceptualism Revisited, art critic and philosopher Boris Groys describes the legacy today of historical conceptualism primarily as art moving away from its aesthetic consumability and toward its ability to communicate. In tangible terms, this means that "conceptual artists shifted the emphasis of art-making away from static, individual objects toward the presentation of new relationships in space and time." These relationships could be spatial but also logical or political. Conceptual art has thus paved the way for installation art, which — in Groys's view — dominates today and focuses not on individual objects but on their relationships to one another. These conclusions and definitions also concern the core of the changes in artistic and, in no small part, curatorial, i.e. exhibition-related, practice in Iran: not in reference to a narrowly defined, language-based and, so to speak, immaterial conceptual art, but to a fundamentally broader, new approach to art per se.
The question "What is art?" also lies at the core of historical as well as contemporary conceptualism (or, as Groys calls it, "expanded conceptualism"). Groys explores this question along two lines. In the first instance, he views it as a question that continues to be aligned with aesthetics: What would we now identify as art, and under what conditions? Which objects do we consider to be art, and which spaces do we view as art spaces? However, he subsequently addresses what it means to be involved in art and what an artist is.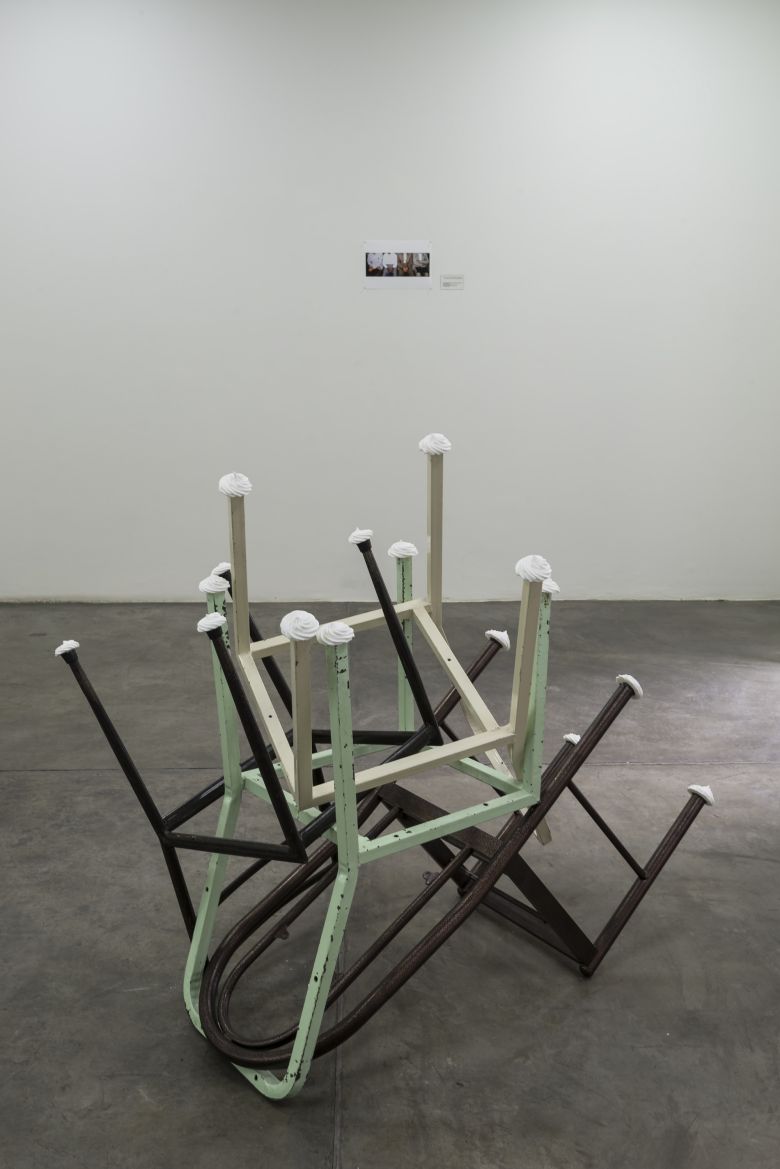 These are precisely the questions that preoccupy artists and critics in the Iranian art scene. On one side, we find artists like Shahab Fotouhi, who always recounts a narrative in his carefully staged — and now rare — exhibitions. Objects, images, and sound are set in relation to one another through almost cinematic methods such as montage. A further example is Ali Meer Azimi, included in the Iranian Pavilion at the 58th Venice Biennale in 2019, who creates a complex web of meaning around his conceptual and installation projects. Like Fotouhi, Azimi references contemporary Iranian history and deploys cinematographic methods in creating his works.
On the other side, we find criticism of the "new art" in Iran that portrays it as inauthentic and as an imitation of Western or global trends. In this spirit, Ruyin Pakbaz remarks in an interview I conducted with him in 2016: "I compare the situation [today] in some ways to the beginnings of modernism in Iran. Just as artists had little idea then what they were dealing with, they likewise have just as little idea today. … People add a bit of politics to various approaches within art, give it a feminist veneer, and yet still simply remain on the surface." This critique is not new. In 1976, the Independent Artists Group were already responding to criticism that they were imitating Western tendencies, stating in a text for their fifth exhibition, Volume and Environment II: "There remains no master at all, since one can trace in the work of any master his master, and according to such a viewpoint, the world of art is imitating itself in a chain [of imitations]."
Artists in Iran began to engage with modernity and its art toward the end of the nineteenth century and continued to do so throughout the twentieth century. A central question for artists and critics concerned precisely the nature of this engagement with processes from Western countries and its influence — it is common knowledge that the West's aspiration to hegemony established with colonialism, which continues to exist in different forms in the post-colonial era, also affected the world of art. Pakbaz is not alone in vehemently asserting that modernity was and remains a Western phenomenon. I believe it is impossible to provide a fitting response to the question of what constitutes "authentic" Iranian art, that is, Iranian art that does not imitate Western modern art. Indeed, the question involves certain pitfalls because, further complicating matters, Western reception must also be taken into account in this context, specifically its consolidated exclusion of non-Western art from the modern art canon by attributing authenticity rooted in "tradition" to it. Today, in the context of contemporary art that is described as global and that is no longer located solely in Western art-world centers like New York, Paris, and Venice, but also unfolds in Dakar, São Paulo, Sharjah, and Taipei, inclusion in these circles can paradoxically be achieved primarily by emphasizing precisely this authenticity that is purportedly rooted in tradition — as a mark of distinction, so to speak, for the marginalized. One pitfall would thus entail taking on board this highly problematic Western discourse of authenticity; the other in rooting Iranian authenticity primarily in national terms.
I would like to view contemporary art in Iran not in the light of influence and imitation but rather in the light of exchange and contact, drawing on a stance posited by art historian Christian Kravagna. Picking up on this vantage point, I should like to argue here for a view of "new art" in Iran that understands "the increasingly dynamic notion of culture in terms of its transformation in the course of … contact, influence, exchange, translation, and reinterpretation," positioning "new art" locally and connecting it to the global context.
Returning now to the initial question: Why do we feel this topic is so important and interesting that we at mohit.art are dedicating our first online publication to the subject? It is because the peculiarities, connections, and exclusions that characterize the globalized art scene, not just since the twentieth century, but during that period especially, become apparent in the development of contemporary artistic practices in Iran's local art scene. The obvious need to pay attention to specific, local (art) histories in an art world that has now become global emerges particularly clearly in relation to Iran: questions of the canon and the associated hegemonic claims to power are discussed here, the universalism of modernity is called into question, boundaries are drawn around the artist's own identity in art and dissolved once again, and there is a struggle to find new possibilities of artistic expression. Iran's political and social history, with such diverse and challenging interconnections to the global context, turns the local art scene and, in particular, the discussion about "new art" into a magnifying glass that amplifies these debates.
Seven authors from Iran have been invited to outline historical and contemporary developments for this publication and to reflect on the "new art" in Iran from their perspective. The texts form a compilation of differing, in some cases highly specific, insights and reflections on the nexus of topics outlined above. They will be published successively over a three-month period, and this introduction will be expanded accordingly as new texts are added. Finally, perspectives on conceptual artistic practices in other local art contexts will be added in order to link the question of the nature of conceptual tendencies in Iranian contemporary art to the global context. The first three texts include contributions by Nastaran Saremy, Ali Gholipour, and Ghazaleh Hedayat.
In her essay "Sculpture in Post-revolution Iran: A Fertile Ground for a New Art. A Rereading,, " Nastaran Saremy delineates in great detail the genesis of conceptual artistic strategies and "new art" for the field of sculpture after the revolution. She is particularly interested here in the specific developments and increased openness of this art genre, which was perhaps destined to adopt new strategies due to its temporary prohibition immediately after the revolution. In this context, it is important to note the still very pronounced demarcation of artistic genres in Iran, as reflected, for example in university curricula, in the structure of artists' associations and organizations, as well as in the various biennials.
In his text "Training the Eye: New Art against the Instruction of Art," Ali Gholipour asks what role post-revolutionary art-school textbooks might have played in the formation of the "new art." He drew his inspiration for this from Seeing Studies, edited by Natascha Sadr Haghighian and Ashkan Sepahvand and published in 2012 in the context of dOCUMENTA (13). The book contains a translation of an Iranian art-school textbook and the creative contributions of artists invited to respond to it. Gholipour looks at Iranian art-school textbooks from the period between 1979 and 2010, teases out the changes sparked by political and social developments, and sketches a connection between art teaching in schools and the "new art" on the basis of the pieces created by young Iranian artists in Seeing Studies.
In the interview, "Examining the Many Contexts of Iranian Photography: A Personal Experience," I conducted with artist Ghazaleh Hedayat, she talks about the ambivalence that emerged between her medium of photography and a broader conceptual approach, especially at the beginning of her artistic career. This reveals a very personal exploration of the need to break down the boundaries between genres and to expand the space of perception for both artist and viewer—a need that also becomes legible in the sometimes very intimate topics addressed by the artist. In addition, Hedayat provides an insight into experimental tendencies in photography in Iran since the 1970s.
Arman Khalatbari's richly informative essay "Chronology of Conceptual Experiments in Iranian Art of the 1970s: The Independent Artists Group" traces the efforts of the avant-garde collective to explore international trends, conceptual art in particular, in order to renew and expand both their own work and contemporary art production in Iran in general. The members of the group tended to separate the collective's more experimental activities from their own individual practices, thus giving the Independent Artists Group the characteristics of an experimental workshop.
Amirali Ghasemi's text "Video as an Artistic Medium in Iran from the 1990s to the Mid-2000s: As Seen through the Lens of Upheaval and New Technologies" is based on his long-standing curatorial work and the establishment of a video art archive in Iran, Parking Video Library (PVL). It addresses the emergence and further development of the new medium of video in Iran's film and art scene. In parallel, a video art programme that he exclusively curated, "Revisit – Early Encounters: Iranian Video Art from the 1990s to the mid-2000s", could be viewed on mohit.art from February 4 to April 15, 2022.
Helia Darabi's text "In the Name of Hope: Graffiti Art in Iran" is a foray into slightly different terrain. Due to its highly distinctive dynamics, graffiti art – explored here by the author in terms of its protagonists, contents and styles in the Iranian scene – is not always included when considering contemporary art, or, in this case, New Art. Nonetheless the Iranian graffiti scene, perhaps precisely because of its ambivalent relationship to the established contemporary art scene, is a compelling prism through which to portray the development of new art forms.
The two subsequent texts have a more theoretical focus: Sabeth Buchmann's text "Testing History" – first published in 2015 and slightly revised for this context – expands the perspectives of this publication by addressing important practices in historical conceptual art and from that basis establishes a link to contemporary positions within global conceptualism. The author considers how (contemporary) artistic strategies put to the test the rule-sets that for example underlie historical conceptual art. Above all, reworkings of the relationship between art and history defined in these rule-sets take centre-stage for artists and constitute connecting factors.
Majid Akhgar's analysis "What Influences Iranian Artists? The Case of Contemporary Art" takes a critical look at art production in Iran during the 20th century. He examines in detail the reasons why artistic references and influences lack continuity in the history of modern and contemporary art in Iran, explaining this, inter alia, in the light of the way in which the reception of (artistic) modernity in Iran to this day is structured along Western/non-Western lines.