mohit.art is proud to present a selection of works from Parking Video Library (PVL), Tehran. PVL emerged from the independent platform and project space Parkingallery Projects that artist and curator Amirali Ghasemi ran from 1998 to 2014 in the garage of his parents' house in Tehran. A new generation of artists welcomed this informal space, which led to the accumulation of a considerable number of experimental works, including new media and performance art. The formation of the Limited Access Festival in 2007, which continues today, helped significantly by collecting and showing video works and enriching the Parking Video Library. PVL consists of a broad range of moving image and multimedia works by prominent and emerging artists from Iran and elsewhere. Approximately 350 contemporary Iranian artists have shared one or several works with this archive. More than fifty screening programs have been curated with works archived in the PVL.
Five programs of video art were presented here. The last two programs, Adapting to Invisibility and Territorial Challenges, were accessible on mohit.art April 15-June 19, 2022.
---
Adapting to Invisibility
Adapting to Invisibility was Amirali Ghasemi's response to the invitation by Berlin-based artist and curator Susanne Bürner to curate a video program in the frame of the exhibition Mimicry – Empathy at Lajevardi Foundation in Tehran from September 28 to November 30, 2018. The one-day video screening program explores the similar yet varying paths of different artists living across the globe. Their approaches frequently deal with the body, the image, and the surrounding environment. The program reveals both the vulnerability of humans and the ways they choose to protect and at the same time express themselves in relation to the outside world.
Curated by Amirali Ghasemi/Parking Video Library. The program was screened at Lajevardi Foundation, Tehran, on November 16, 2018.
---
Apparition #II
Anahita Hekmat
2006–ongoing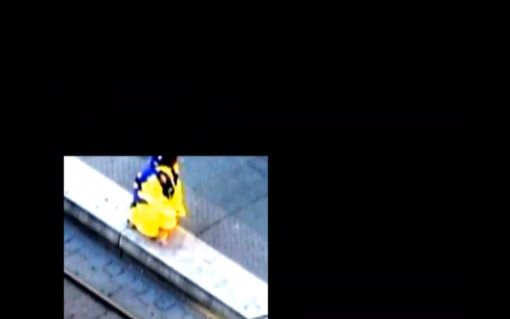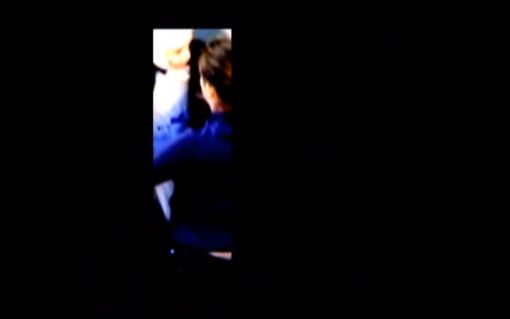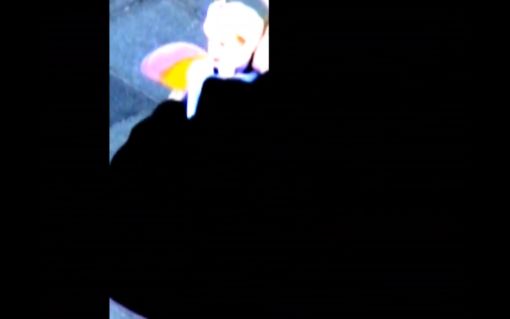 Anahita Hekmat, Apparition #II, 2006–ongoing. Video, color, 3:42 min. Video stills: courtesy of the artist.
In Apparition #II, children are shown performing some sort of personal ritual in their everyday lives. The formal treatment of images reveals the magic that produces a reality. The videos from this series were viewed on monitors or projections incorporated into mazelike architectures and spatial structures. Hekmat found or constructed passages, corridors, and small rooms, like labyrinthine fragments, which enabled the viewer to enter into the fantasy worlds of her videos.

---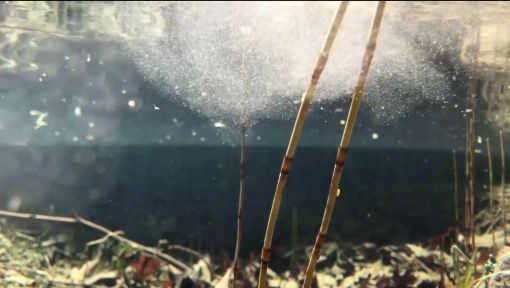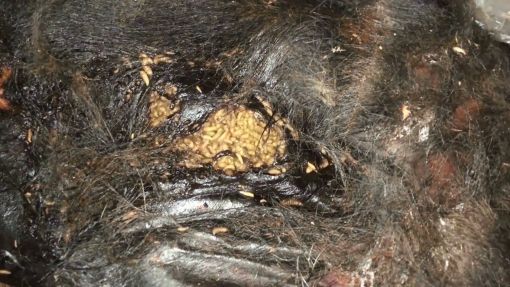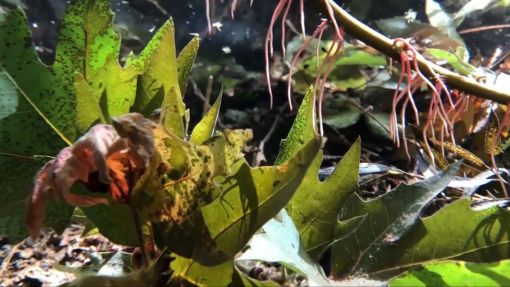 Mehdi Shiri, Similar, 2018. Video, color, sound, 14:42 min. Video, color, 3:42 min. Video stills: courtesy of the artist.
"My friends came to me on Thursday night. We packed our stuff and went to Pourkan, a small village on Chalous Road, north of Tehran. We had food and supplies for four days. I began making videos as always. I didn't mean to narrate a particular story; I was merely recording the environment: the ponds, rivers, plants dependent on water, and other living species in the surroundings. I made videos whenever I had enough battery on my cell phone. I spent little time with my friends. They complained that I had come to nature to make videos and I'd better enjoy the natural scenery directly. But I particularly enjoyed the distance produced by the medium; it gave me something more, something not visible to the naked eye. I shed light on a plant and made a video of its movements in the slow wind. The plant was overexposed." (Mehdi Shiri, 2018)

---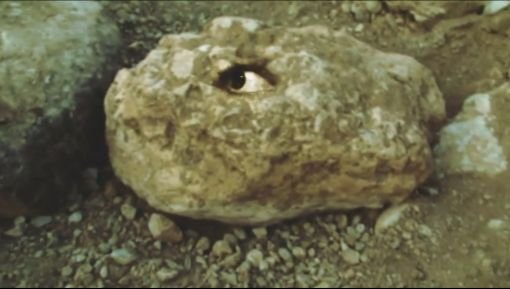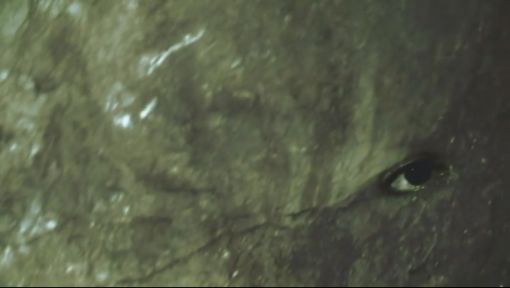 Hamed Sahihi, Stone, 2009. Video, color, sound, 2:42 min. Video stills: courtesy of the artist.
It is as if the mountains have always stood still and immovable. Mountains fall, rocks fracture, and giant boulders are transformed into small stones from one generation to another. What never changes is the soil.

---
TRACE

Scenes of the Woods

Tessa Knapp
2007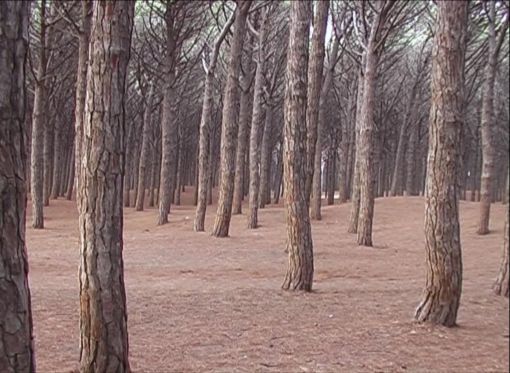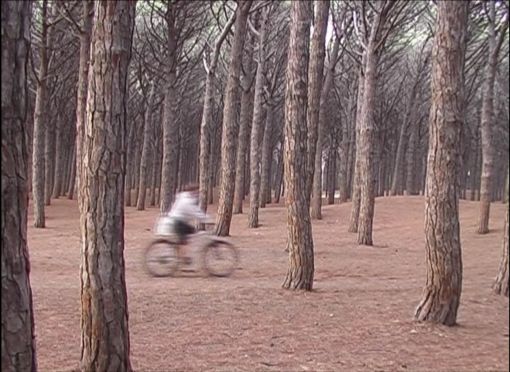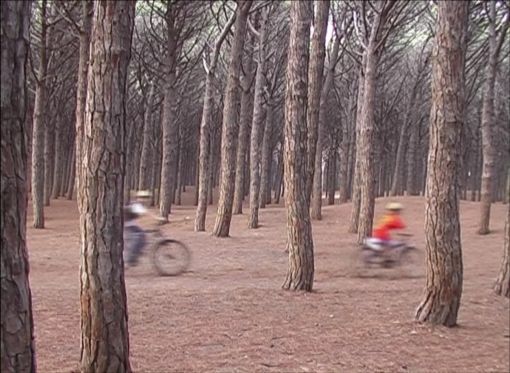 Tessa Knapp,

TRACE

Scenes of the Woods, 2007. Sound: Bernd Härpfer. DV

PAL

, color, stereo, 3:00 min, loop. Video stills: courtesy of the artist.
TRACE Scenes of the Woods was originally installed on a wall-mounted flat-screen monitor in a wooden frame. In the video, a stream of people on bikes cycle along a forest path. Their flow of movement is ruptured by the rapid changing of the cyclists through a series of edits as they emerge from behind the trees, which cut the surface of the image. This serial editing produces a mechanical effect that disrupts the illusion of spatial dimension.

---
Metal_Can_Paper_Thread
Ronak Moshtaghi
2015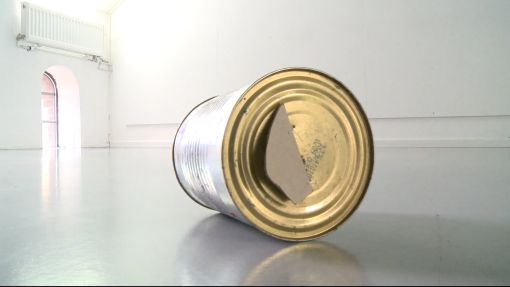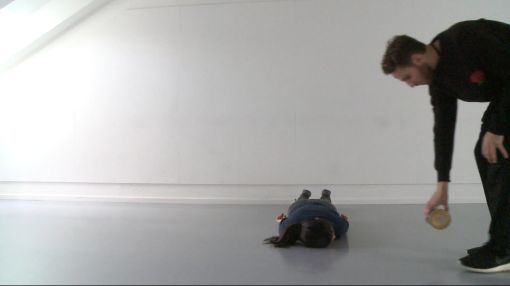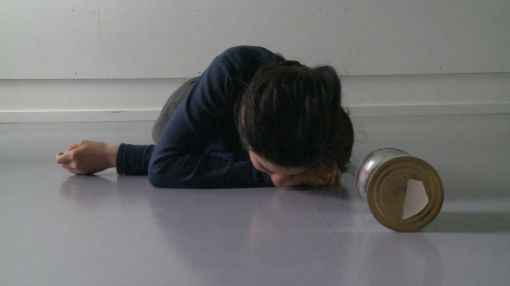 Ronak Moshtaghi, Metal_Can_Paper_Thread, 2015. Video, color, sound, 1:27 min. Video stills: courtesy of the artist.
Metal_Can_Paper_Thread attempts to activate a sculpture and explores ways to exhibit it. The results become increasingly about the object, the viewer, and the spatial relationships between them during this process.

---
Scratches on the Mirror
Narges Naseri
2014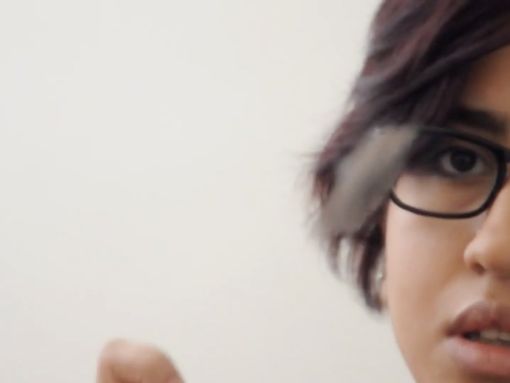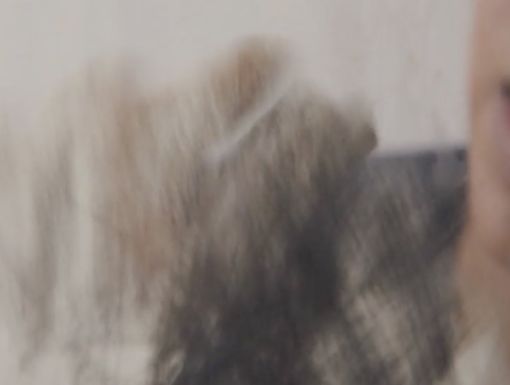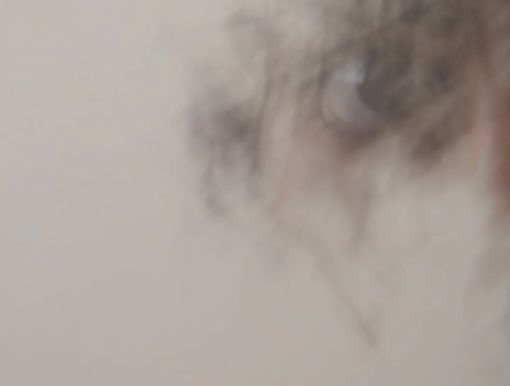 Narges Naseri, Scratches on the Mirror, 2014. Video, color, sound, 2:20 min. Video stills: courtesy of the artist.
Constructing new portraits cannot be separated from the act of destruction. Scratches on the Mirror attempts to decrypt a human being whose body is structured like others but has a different point of departure.

---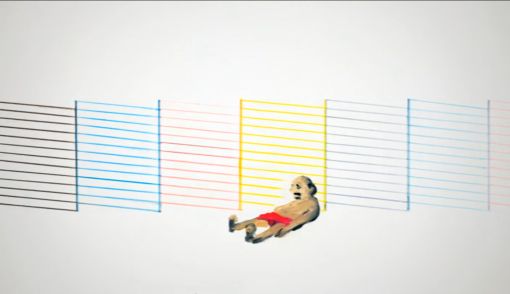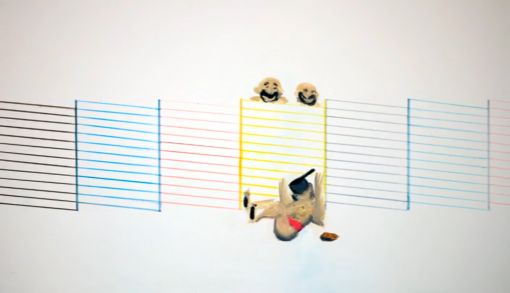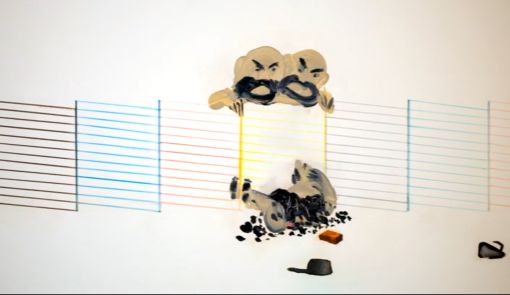 Tala Madani, Under Man, 2012. Video animation, color, 2:00 min, loop. Video stills: courtesy of the artist.
This work shows a man (Under Man) sitting by what looks like a wall. A printer nozzle prints objects that start falling on him. Two men (Above Men) on top of the wall throw objects on Under Man. The Above Men do this with fiendish excitement. The objects fail, however, to crush Under Man. Tired of the objects' failure, he is inspired by the Above Men. Under Man gets a large hammer, beats himself into the ground, and is successfully buried by his own hand.

---
Cohesive Disorder (Part
III

)

Payam Mofidi
2014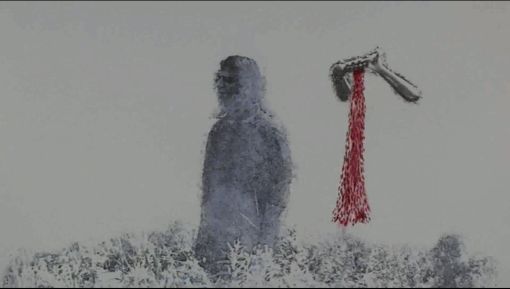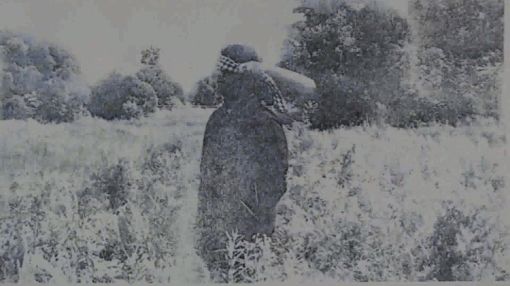 Payam Mofidi, Cohesive Disorder (Part

III

), 2014. Video, color, sound, 07:36 min. Video stills: courtesy of the artist.
This video is one of three in which hands and napkins are the principal components, symbols through which religious and political power is explored. The hands and napkins express unconscious bodily actions that help the characters feel comfortable and secure during moments of exhaustion. All three videos both puzzle the viewer and provide clues, allowing them to draw their own conclusion and find a unique individual meaning.

---
The Invisible Inner
Nebras Hoveizavi
2014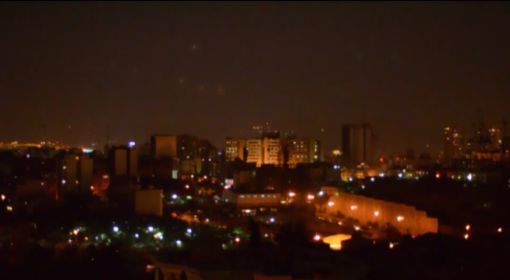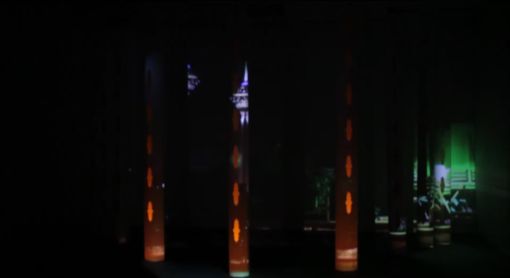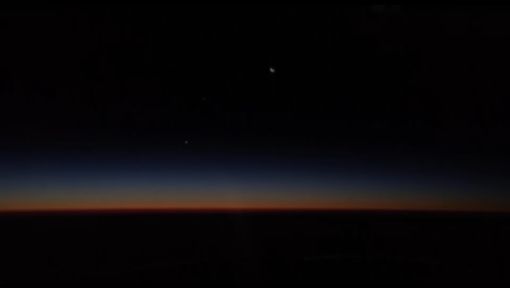 Nebras Hoveizavi, The Invisible Inner, 2014. Video, color, sound, 5:58 min. Video stills: courtesy of the artist.
"Everything that exists and is experienced in reality manifests divine codes. The invisible inner is concealed by its manifestation. The apparent shapes are nothing but representations of numbers, letters, and symbols," writes Souad Hakim in Themes in Ibn 'Arabi's Writing. The city's invisible inner remains a hidden secret for the interpretation of politics, economics, society, social class, and geographic location.

---
The White Flowers of Rescue
گل‌های سفید نجات
Simin Yahgoubi
2018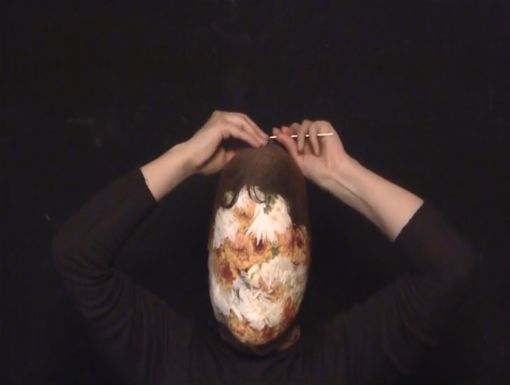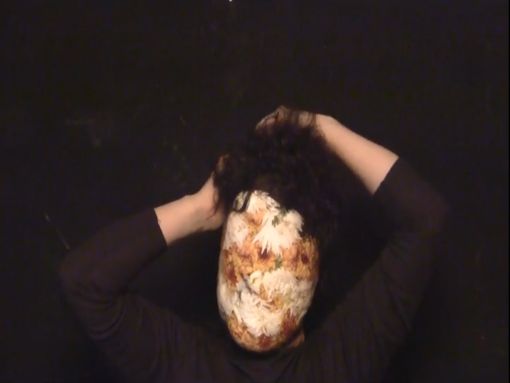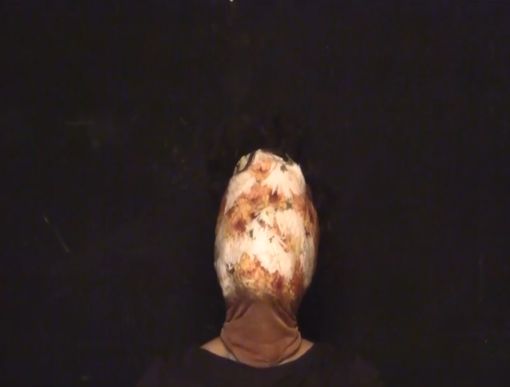 Simin Yaghoubi, The White Flowers of Rescue, 2018. Video, color, sound, 5:28 min. Video stills: courtesy of the artist.
I have woven a black net; I wear it tight over my head. It chokes my neck.
I want to burst like flowers, but I wait in this net
As I want to know.
Under the holy burden of the flowers, I am suffocated.
I want to be crushed like flowers, but I wait in this net
And my hands are numb.
It's only a needle away from salvation.

---