Suburban Hauntology, a project by artist Arash Hanaei and curator Morad Montazami which won the BMW Art Makers award in 2022, proposes to rethink our relationship to the utopian architectures of the 1970s (the building "l'étoile d'Ivry-sur- Seine" by Jean Renaudie) and to the peripheral ecosystem of the "suburb". Or how to rehabilitate these concrete ghosts in the context of the hologram image and augmented reality.
The central video work Unblocked Avatars integrates Jean Renaudie's building into a complex space, that of a distorting mirror for the Metaverse. It claims to be, alike this architecture: a labyrinth made not so much for getting lost, than for finding each other. The hybrid montage between 3D images and documentary confronts the world of avatars through real and acting bodies.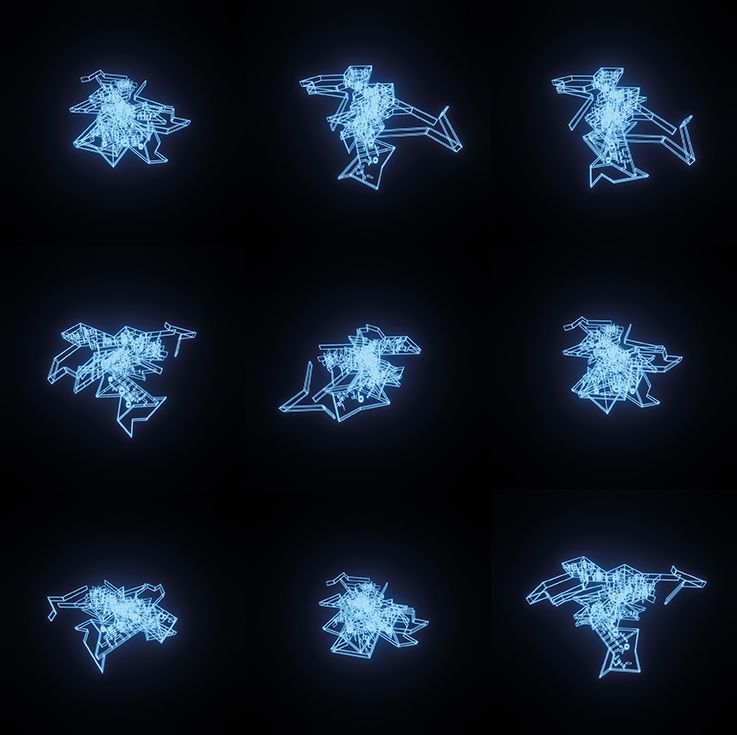 Close to the video one finds out the hologram (Untitled) inspired by the starry polygon buildings of Renaudie. It provides a dematerialized sculpture suggesting, while disorganizing it, the complexity of the architectural project. Based on totally unstructured or non-axial planes, designed like a crystal, the star of Ivry generates unexpected branches and routes. Jean Renaudie's aim — alike the Metaverse today — was to combine living space, leisure space, social space, shops, etc.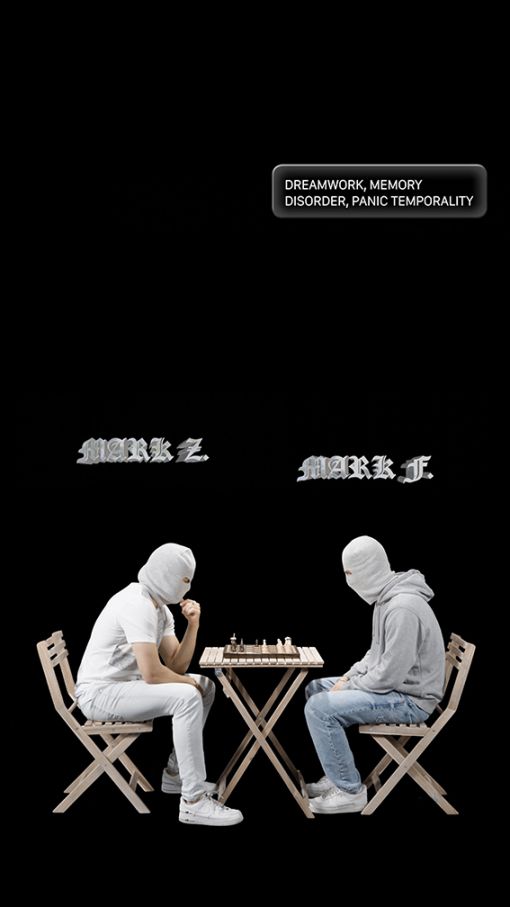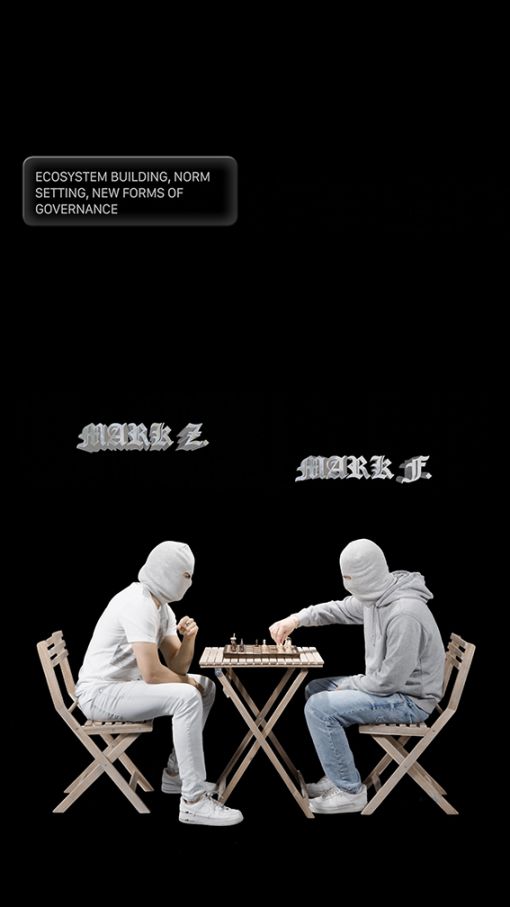 Mark Z. vs. Mark F, 2022. Life size video-Installation, still image.
Mark Z. vs. Mark F. (for Mark Zuckerberg and Mark Fisher) presents, in the form of a life-size hologram, another peculiar dialogue between avatars, that of entrepreneur discourse and hauntology discourse; but whose respective slogans on both sides become like the words of an alternative rock song from the 1990s.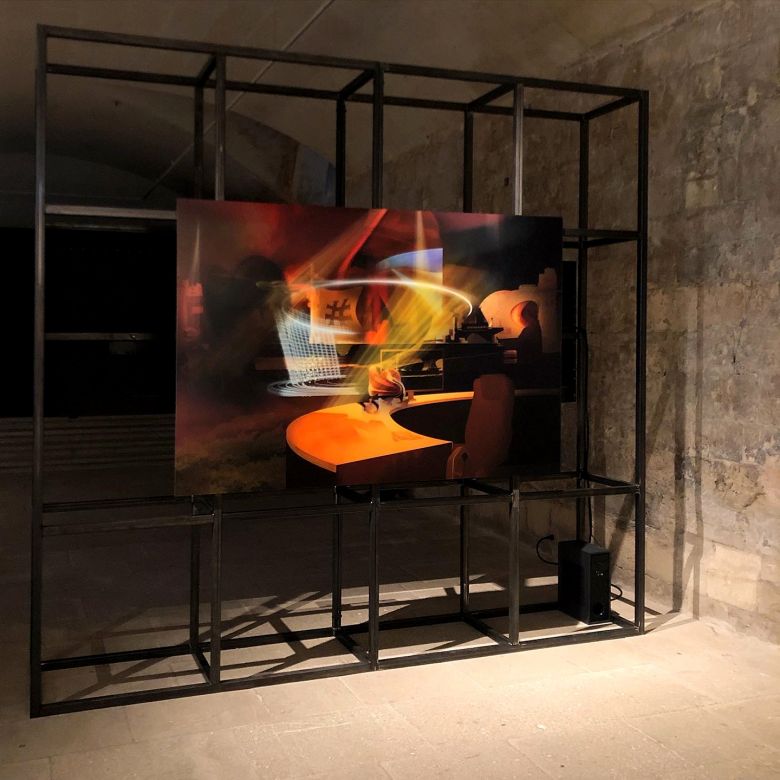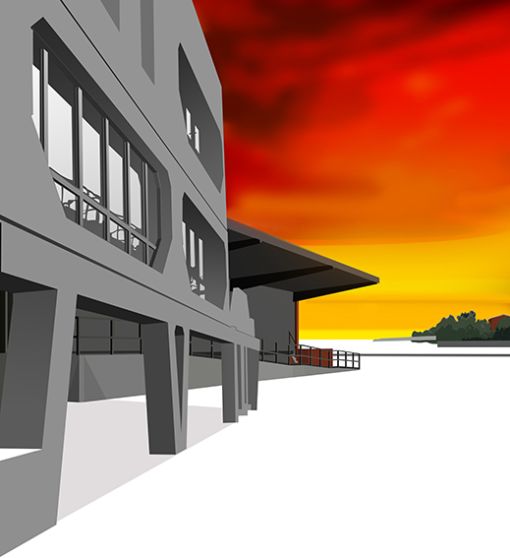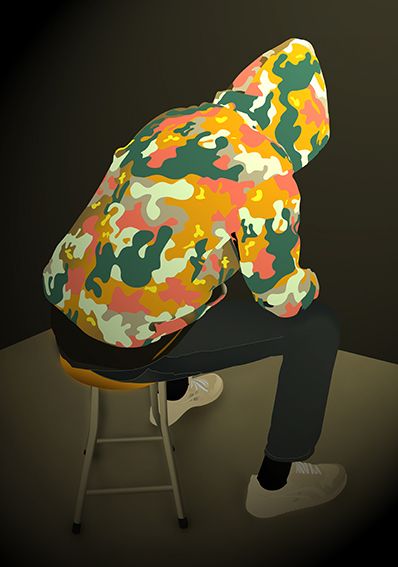 Finally, the digital drawings — or computerized paintings propose to immortalize some suburban visions, where an intense flow of data mixes the space of the Metaverse and the non-places or utopias of peripheral architecture — too often considered as without quality or without future. Once it is unimaginable the future becomes possible again.
Video, images, and text courtesy of the artist.
Arash Hanaei, "Suburban Hauntology, 2022" in mohit.art NOTES #6 (October 2023); published on www.mohit.art, September 14, 2023.